test blog 2 RU
After having lived in Japan in 2010, we kept going back to Japan, to do more traveling and visiting friends. Along the way we discovered our love for nature and at the same time our passion to capture everything we see with our camera's.
In May 2014 we celebrated our 10 year anniversary. We've been together for over a decade! It really is unbelievable, but certainly doesn't feel that long. One thing is for sure; we can't live without each other. So for our anniversary Remi decided to spoil me by not just giving some random present. He decided to give me something very special; a love trip to Iceland…
Iceland seemed to be the perfect next destination, since it's known as a photographers paradise and we could practice and develop our filming skills. At the same time, we finally could get some well deserved rest after hard work filming weddings in the summer of 2014. Remi arranged the whole thing, little did I know what was really planned. So once we landed, we travelled to Reykjavik and picked up our car for a road trip around the island; the 'full circle'. Back in the hotel we received our itinerary for all the days including the route to the destinations and all of the hotels. So the whole trip was actually a surprise to both of us.
Once we drove away from Reykjavik, the scenery around us changed from a small city to beautiful mountains everywhere, a perfectly smooth highway, and a beautiful sun shining in the clear blue sky. After half an hour we already stopped to look around us because there was just so much beauty around us. We had to take a moment and let it all set in…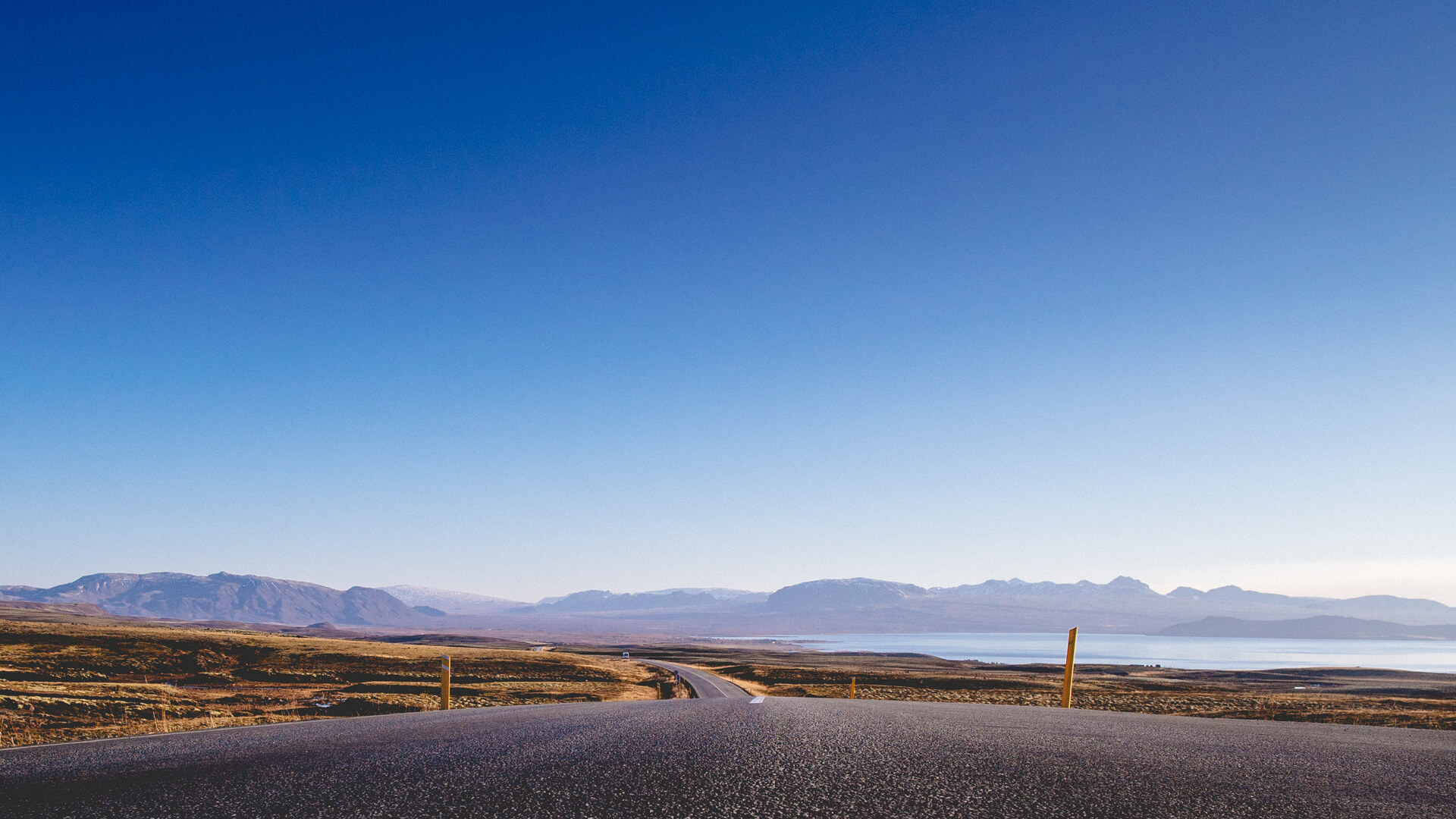 Everything just looks so different; it's nothing like we've ever seen before. Powerful volcanic forces have forged a rugged and beautiful land. Every part of it keeps on impressing and amazing you. Every time we stopped at different sights, we just couldn't believe that something like this actually exists! If you haven't been there, you must think that we're losing our minds. But believe me, once you've seen it with your own eye you'll know what we're talking about.